Description
Many lawyers have not mastered effective delegation techniques probably because nobody ever taught them the basic skills. This program addresses delegation techniques compliant with MRPC 5.1 and 5.3's supervisory requirements.
They are missing the opportunity to leverage their own talents by delegating projects and tasks to other lawyers, legal professionals and strong support staff. Besides, lawyers are bound by MRPC 5.1 and 5.3 relating to ethical responsibilities in the supervisory context. Workplace outcomes are no doubt adversely affected when delegations go astray. Lawyers and staff at all levels will benefit from the techniques explored in this program.
Special tips will be provided for Micromanagers, Procrastinators and their victims. Those attending this session will learn: 1. Fundamentals of effective delegation 2. Strategies to overcome the syndrome of "delegation reluctance" 3. How to identify and modify typical unproductive delegation behaviors Tools distributed include: The Responsibility Shift, Handling Outcomes, The Mistake Process (for Delegator and Delegatee).
Speaker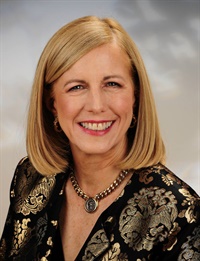 Director of Attorney Development
The Sharper Lawyer
---
Cynthia Sharp is author of "The Lawyers' Guide to Financial Planning" recently published by ABA Book Publishing. She is a Contributor to the ABA's upcoming publications "The Lawyer's Guide to Buying, Selling, Merging, and Closing a Law Practice," and "Capturing and Keeping Clients."
Cindy dedicated close to thirty years building a successful niche law practice and serving thousands of clients. At the pinnacle of her career, she sold her interest in the practice and established The Sharper Lawyer, a fully accredited CLE provider and attorney business coaching entity.
As Director of Attorney Development, Cindy has established an international presence as an author and speaker on the topics of law firm branding and marketing strategies. She also shares practice management techniques with an emphasis on ethical implications - lecturing extensively to law firms, bar associations and other legal organizations.
---
Dates
Fri, Aug 19, 2022 - 12:00pm to 01:04pm CDT
Cancellation Policy
Click HERE to review the Cancellation Policy.