Description
What do you do when something doesn't go your way at work? What if you could remain calm and find your footing in short order? What if you were more resilient after setbacks? This dynamic program gives you simple-to-use tools to unlock your EQ to be more present and think on your feet in and out of the courtroom. Borrowing from the latest scientific research as well as insights from improv performers, you'll be equipped to stay cool under pressure when the stakes are high. Whether you're dealing with a skeptical jury, presenting a bold argument, or frustrated trying to do your job in a hybrid environment, you can improve your ability to be more resilient.
Specifically, you'll learn how to:
Turn unexpected challenges into opportunities for connection and growth.

Be more collaborative and innovative with clients on a consistent basis.

Respond more effectively and positively when things go awry.
Speaker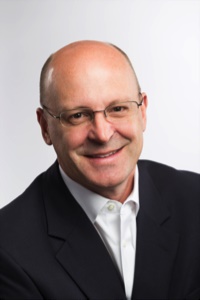 President
Hit Your Stride, LLC
---
Steve Hughes is President Hit Your Stride, LLC, a communications consultancy that helps people look and sound smart when they talk. He is the author of Captivate: Presentations That Engage and Inspire and he has been featured on NPR, CBS, and BBC Radio and in The Wall Street Journal and Businessweek. He is also the proud creator of "International Be Kind to Lawyers Day," which is observed annually on the second Tuesday in April.
Today he works with a short list of blue chip clients including AmLaw 200 law firms, national associations, and leading universities. Prior to launching Hit Your Stride, Steve was the co-owner of an award-winning 50-person advertising agency in St. Louis where he delivered hundreds of presentations with millions of dollars on the line.
He holds a BA in French Literature and European History from the University of Kansas and an MBA in Marketing from Washington University in St. Louis, where he was awarded the prestigious Olin Cup.
---
Cancellation Policy
Click
HERE
to review the Cancellation Policy.