Description
Want to get something for nothing? Has that ever turned out well? Maybe yes...maybe no. But it can with cloud technology. Plenty of legal organizations subscribe to Microsoft 365 and do so primarily for Word, Excel, and Outlook. But there's another great benefit to Microsoft 365 - whether you are a solo attorney or a multi-member firm: OneDrive. Every Microsoft 365 subscription includes 1 terabyte (1,000 gigabytes) of cloud storage per user. If you have three employees in the firm, each employee gets 1TB. Instead of paying for additional service, like Dropbox, use OneDrive to effectively wrangle folders, share documents (and revoke access), save videos and photos, sync locally, and manage different versions.
Speaker Bio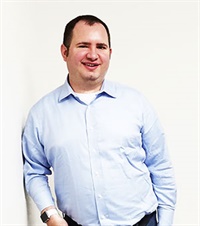 Senior Consultant
Affinity Consulting
---
Jeffrey R. Schoenberger is an attorney and senior consultant for Affinity Consulting. Prior to joining Affinity, Jeffrey practiced law as an Equal Justice Works / AmeriCorps Legal Fellow for the Legal Aid Society of Southwest Ohio. His practice focused on representing homeowners in foreclosure cases, tenants in eviction actions, and individuals in divorce actions. While with Legal Aid, Jeffrey worked with over 130 distressed homeowners in their counseling and litigation activities and represented over 90 tenants in eviction and living conditions advocacy. Finally, he led seminars training non-profit housing counselors on the rapidly evolving government and private sector foreclosure prevention programs. At Affinity, Jeffrey specializes in practice management advisory services for bar associations, including content development, CLE presentations, and one-on-one member consultations. He is also Affinity's designated "Apple/Mac/iOS" expert, knowledgeable in all areas Apple-related. Jeffrey received a B.A. in History from Yale University and J.D. from the University of Virginia. He became a member of the Ohio Bar in 2008. He is a member of the Ohio State Bar Association, Columbus Bar Association, and Cincinnati Bar Association.
---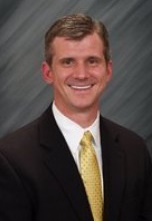 Partner
Affinity Consulting
---
Mr. Henley is one of the founding partners of Affinity Consulting Group, a national legal technology consulting firm which handles all aspects of law practice automation. He received his B.S./B.A. (marketing & economics) and J.D. from The Ohio State University and is a member of the American, Ohio and Columbus Bar Associations, and the Worthington Estate Planning Council. He is a member of the ABA Law Practice Division and is the former Chair of the Ohio State Bar Association Law Office Automation & Technology Committee.
Mr. Henley heads Affinity's document assembly/automation and software training departments; he is a renowned expert on Microsoft Word, Adobe Acrobat and HotDocs document assembly software; and has authored legal-specific manuals on HotDocs, Adobe Acrobat, and Microsoft Word, Excel & Outlook.
He teaches continuing legal education (CLE) classes throughout the U.S. & Canada covering a wide variety of topics related to law practice management, technology and ethics.
---
Dates
Thu, Dec 09, 2021 - 12:00pm to 01:02pm CST
Cancellation Policy
Click
HERE
to review the Cancellation Policy.