Description
Originally presented at our Solo & Small Firm Conference, June 9-11, 2021
Learn the basics of practicing DWI law. Identify different rights, important deadlines, and consequences based on the decision to blow or not to blow. Learn how to challenge the license suspension/revocation case, gather evidence, and trial prep. This course identifies common pitfalls in DWI practice and provides helpful resources.
Speaker: Denise L. Childress, Childress Legal LLC, Chesterfield
Speaker Bio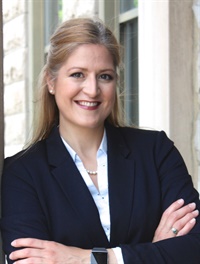 Childress Legal LLC
---
Denise Childress focuses her practice on criminal and DWI law, representing clients in over 35 different Missouri counties. She co-founded The Missouri DWI Institute, LLC, with a mission to educate Missouri's lawyers, judges, and law enforcement. Denise is proud to be hired by other lawyers to try their clients' DWI cases.
---
Dates
Thu, Nov 04, 2021 - 01:00pm to 02:11pm CDT
Wed, Mar 09, 2022 - 12:00pm to 01:11pm CST
Cancellation Policy
Click
HERE
to review the Cancellation Policy.