Description
Attorneys may not realize the effect of tax noncompliance has upon other areas of the law (real estate, family, business organizations, etc.). This presentation will walk a nontax attorney through the impact noncompliance with Missouri taxes has upon a client's divorce, professional license, business license, employment, real estate holdings, election, credit ratings, etc. The purpose is to not only identify such impact but also provide their client's options for possible resolution.
For businesses having a No Tax Due or Tax Clearance letter from the Department is a prerequisite for several other state and local licenses
Spouses and ex-spouses should understand their options concerning tax delinquencies
Professional licenses and ability to run for political office can be impacted by tax noncompliance
Speaker & Moderator: Michael S. Kisling, Missouri Department of Revenue, Jefferson City
Speaker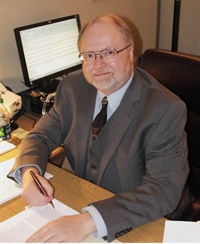 Department of Revenue
---
Michael S. Kisling is the Managing Counsel for Collections for the General Counsel's Office of the Department of Revenue charged with the collection of delinquent taxes. Prior, Mr. Kisling was a senior assistant attorney general with the Office of Attorney General, Financial Services Division. He was also the managing attorney with the Division of Legal Services, Department of Social Services. Mr. Kisling came to state government from private practice where he emphasized domestic relations, real estate and probate. Mr. Kisling was also an adjunct professor for William Woods University teaching courses on Elder Law, Probate, Estate Planning and Contracts. He is a 1989 graduate of the University of Missouri—Columbia Law School and served as a research attorney for the Honorable Albert L. Rendlen and the Honorable William Ray Price, Jr. of the Missouri Supreme Court.
---
Cancellation Policy
Click
HERE
to review the Cancellation Policy.